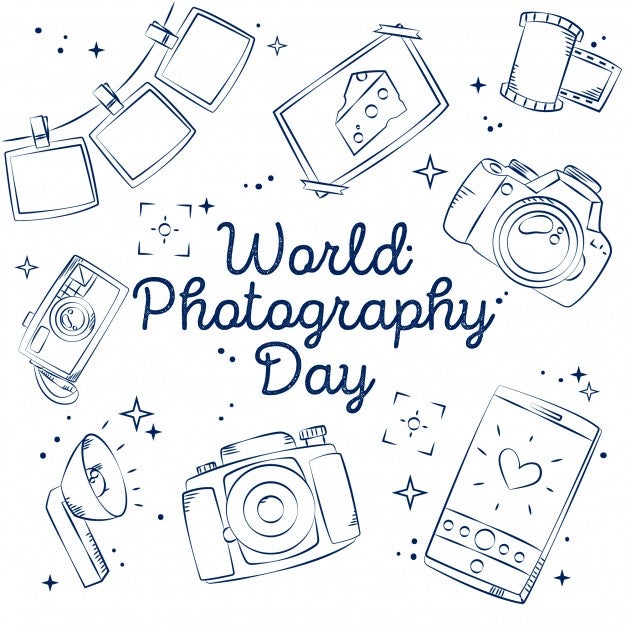 Who doesn't like to be clicked? Well, posing and getting clicked has been and will remain close to our hearts. From kids to elderly, everyone is fond of pictures, and therefore, the use of cameras is significant for everyone.
World Photography Day is an event to celebrate photographers and the art of photography. The first photograph was clicked at the street Boulevard du Temple in France by Louis Daguerre in 1838. The process took seven-minutes time while making everyone curious about the new invention. The first photograph shows a man getting his shoe polished. And this is how capturing natural moments, scenic locations, and other eye-catching elements came into existence. Every year on August 19, World Photography Day is celebrated to appreciate the photography skills and photographers worldwide. Celebrations and showcasing art are organized through the means of exhibitions, charity events, online submissions, and many more ways that can be opted to bring out the vitality of this art.
Illustrious and Enriched Photography
Furthermore, came the progress in the world of photography in 1861 by Thomas Sutton captured the first colour photograph. And then, the first hallmark invention came to surface by Thomas Sutton in the field of photography. Photography is an inspiration in itself that motivates photographers to keep coming up with innovative ways to capture moments that are unique and attention-grabbing in some form or the other. Be it science, art, nature, lifestyle & fashion, education, astronomical, or other branches, photography has proven its mark to record amazing instants for the lifetime.
Later, the digital camera was developed by Kodak. This invention guided the photographers to adapt innovative and sophisticated ways, 3D visualization treats, effects, filter schemes, and so much more.
Celebration of art in 2020 through digitalized platforms
This year has come up with the most unexpected events followed by transforming the ways businesses and occasions used to function or take place. According to the COVID-19 safety norms and regulations, almost every corporate and business house is practicing social distance and precautions for the betterment of everyone. And so is the same parameter to observe World Photography Day. Being safe and secure at your homes is a vital thing to practice this year. Unlike previous years, where World Photography Day was a celebration and motivation, it is recommended to respect and celebrate the art through your homes.
Clicking selfies, groupies, and other candid shots can be posted online. You will find websites, art forums, and other institutions calling the entries to submit their artwork to get featured on their website. And, many of them have announced great rewards too for deserving captured moments. Photography has no limits and thus is not just confined to one branch but covers all the strata of life. Picturesque destinations, wildlife, child photography, fashion, baby photography, wedding, nature, and many more interesting fields can be covered.
Photo Banners, Photo Magnets to Expedite Branding
Get your brand seen out there with innovatively designed photo magnets and other display options. What else could be more exciting than getting the real-time photos of your business or manufacturing unit on the banners or magnets? Get the photo magnets customized online business photos as you get assisted by the online design tool that some of the proficient firms are offering these days. As it is said a photograph is worth a thousand words, so why not print the perfectly clicked moments for your promotional banners, photo frames, and many more options to let them narrate your brand story to customers, clients, and visitors.