By now we all have heard about the novel Coronavirus and its spread at a larger scale by effecting the lives globally. No one knows how much more time will it take to come to an end or how many people will be infected but it has largely caused the global stock markets to crash. Amid this crucial situation, we want our customers and clients and even the prospective connections to be backend with our effective and useful tools and ideas so that you can use them wisely now during the lockdown situation for spreading awareness or can even effectively bring in to action for brand promotions once everything gets normalized.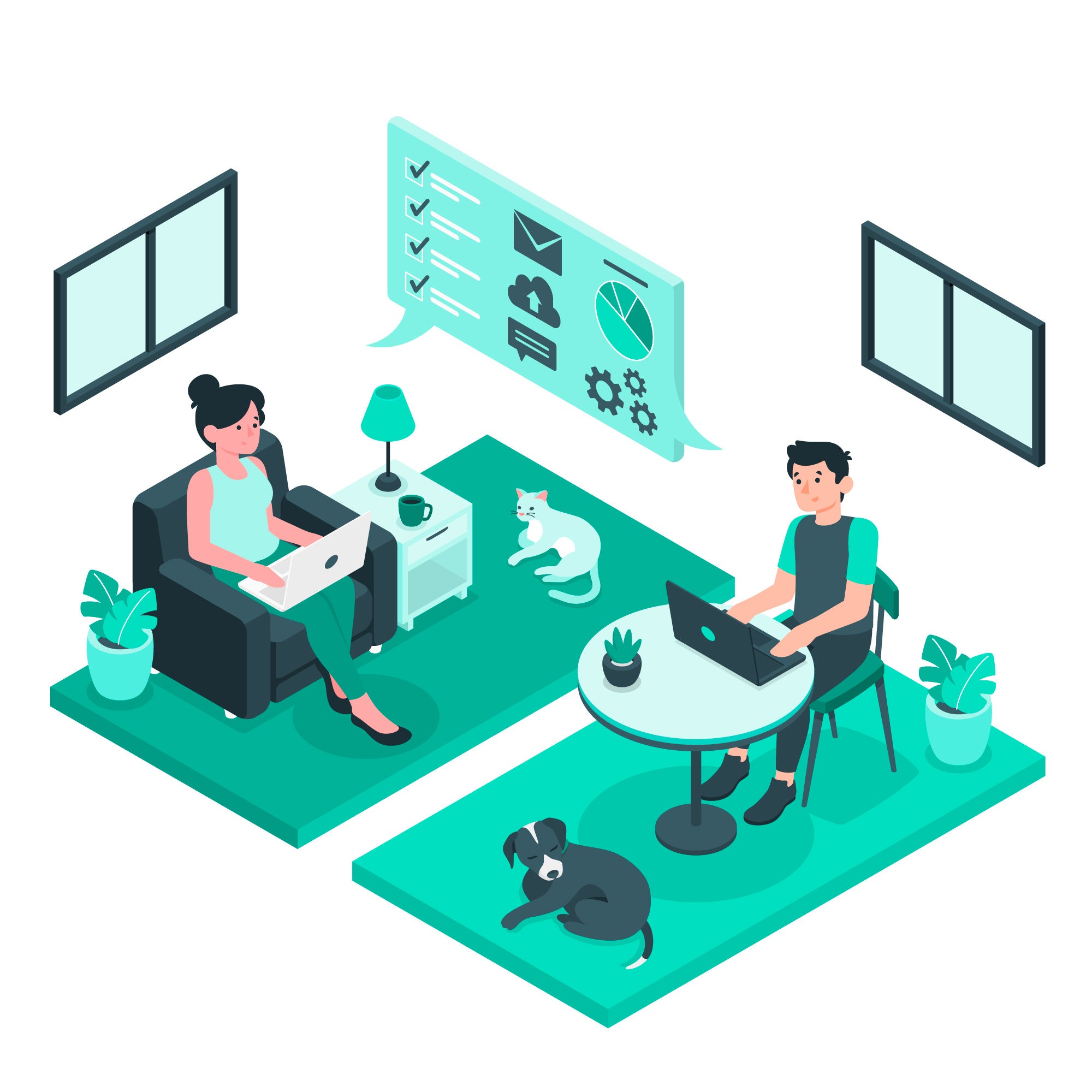 Amid the COVID-19 outbreak, we support you with Safety Banners, Awareness Flyers, Safety Signs & More
Bannerbuzz offers a vast assortment of quintessential display Safety banners, signs, safety flags, and lots more that can be taken into consideration if you are seeking brand promotions at any location or even would like to spread the Corona safety guidelines or preventive measures among your vital contacts or everyone around you. Being a brand or a reputed business in functioning, it's the duty to be responsible towards society and nation as well by fulfilling your role in terms of corporate social responsibility. We have got your back with our custom options or even pre-printed banners, feather flags, side pole or flyers to let you meet the requirements perfectly. Pre-printed flyers or advisory signs make the task feasible by saving your time and efforts on customizing the products with certain modifications, especially during the time of crisis and thus, directly moving to the checkout window.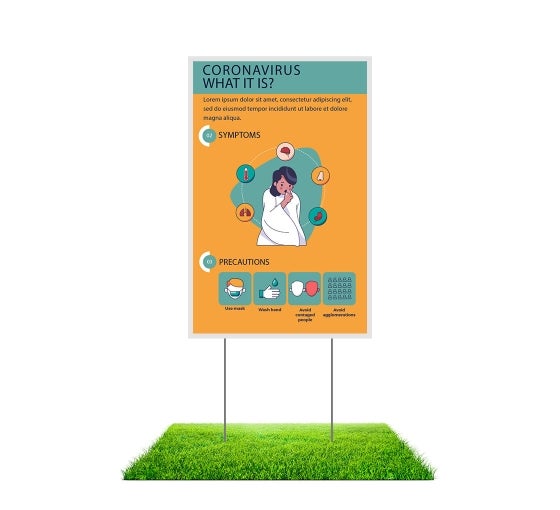 No compromise on quality and resilience – Awareness Yard Signs, Safety Flyers, Corona Advisory Flyers
Furthermore, if we talk about the durability and quality of the display banners or other products, then we would like to shed light on the use of premium quality materials like PVC, PVC-free flex, aluminum, and others along with the state-of-the-art manufacturing & printing technology that drives the quality and performance of the promotional banners or awareness signs to a higher extent. Be it an indoor or outdoor requirement to show up the brand's message or if there's an event, trade show, exhibition, outdoor fair, press conference or any other occasion; our durable quality products are going to serve you the best of experience like never before. They are sturdy yet lightweight to be handled and carried to different places with no worries about mishandling or traveling issues. Moreover, the pre-printed or custom feather flags, street pole flags or precaution yard signs can easily withstand the outdoor climatic conditions or even the inclement weather situations like heavy rains, bright sunlight, heavy winds, and snow and therefore, the graphics and the hardware will not compromise on quality and longevity aspects by assuring no color fading, graphics or banner sheet erupting out or falling.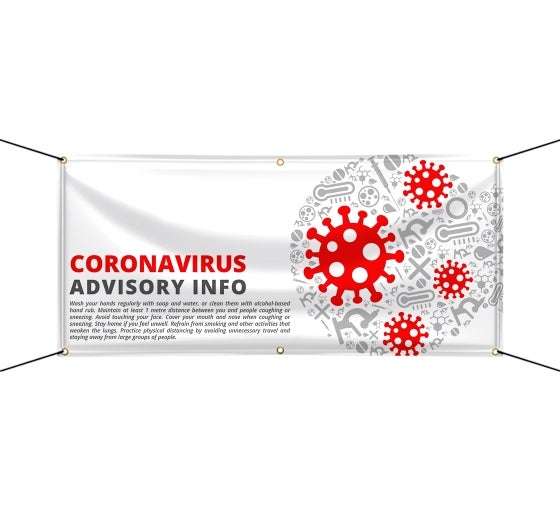 An extensive range of custom & pre-printed Corona Safety Signs, Eco-friendly Precaution Banners
So, without ado, let us know about your requirements for both brand promotions and circulating the preventive guidelines and safety measures to fight back the crisis that COVID-19 has led us into. We are still accepting orders and delivering products whilst considering the hygiene and safety levels of the products and delivery crew as well. So, be assured about our services and products as we adhere to deliver hygienically handled and packed banners, safety flyers, business flyers, teardrop flags, and many more.