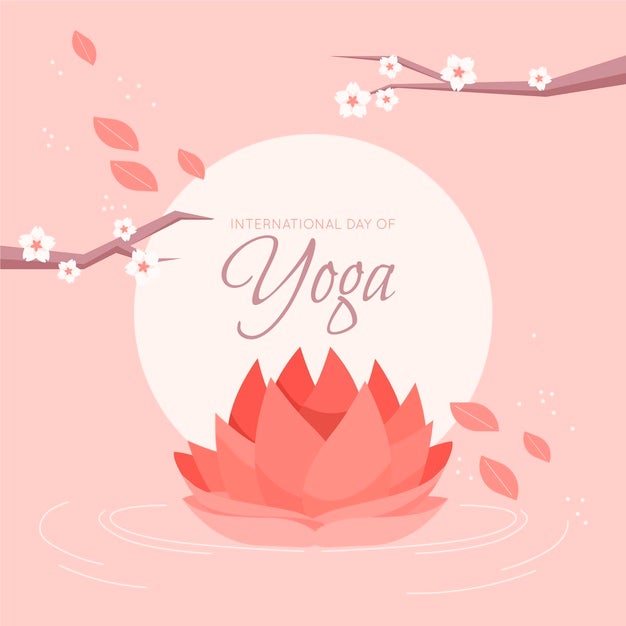 International Day of Yoga – One of the significant event celebrated worldwide. Originated in India, it is celebrated annually yet globally on 21 June since 2015, since its inception in the United Nations General Assembly in 2014. Yoga is a practice to attain physical, mental, and spiritual well-being and followed by all the cadre of societies. An initiative by the Indian Prime Minister, Narendra Modi, in his UN address, suggested the date – 21 June, as it is the longest day of the year in the Northern Hemisphere and holds a unique significance in many parts of the world. The day was first time celebrated in India with PM Modi and dignitaries from 84 countries, performed 21 Yoga asanas & postures for 35 minutes at Rajpath, New Delhi. It became one of the largest yoga classes held anywhere in the world and created a moment for the lifetime to aware every individual for attaining and continuing the impetus practice to unfold the secrets to the transformation of the human body to an advanced level of awareness and purity.
Get Closer to Your Soul & Divine Power Through Yoga Postures & Asanas
Practicing yoga is also considered vital for balancing the five elements of the human body – earth, water, fire, air, and ether (light, consciousness). According to one of the important religious texts of Hinduism, Yoga is a physical activity that offers us a journey of the self, through the self, and to the self. One of India's greatest civilizational gift is the practice of Yoga Asanas & Poses that exist with us dating back to 5000 years. It turns out to be one of the richest and oldest forms of practice to balance your soul with mind and other vital chakras, and eventually, that rejuvenates your heart. And therefore, considering the on-going stress in our professional and personal lives, most of the healthcare organizations, corporate houses, and other concerned institutions are making tremendous efforts to introduce yoga and fitness programs. And, therefore, make it a weekly or monthly ritual to perform yoga postures to attain the filtered mental and physical well-being by their employees and customers too. Yes, that's correct. Many organizations and business houses are coming up with energetic efforts to celebrate International Yoga Day by organizing an event where their customers, clients, employees, and the general public could attend and be a part of this experience. An experience where inner equanimity and tranquillity can be felt and achieved.
Virtual Yoga Sessions in Australia – The New Normal in 2020
Organizing the event with fully equipped accessories, equipment, and display tools turn the uniqueness of the event and thus make it relatable to the theme. Turn the exclusivity of the venue and the importance of the event with perfectly designed and customized display products such as themed banners, side-pole banners, flags, and more. Banners and other display tools give a co-relation to the theme, adds vitality, and thus creates an on-going interest among attendees to know and learn more about the concerned perspectives. Now, if we consider the present crisis due to the COVID-19 pandemic, it is felt the countries would be either guiding its people to practice yoga from home or live sessions would be provided or if organized, then it would take place at a small-scale. Small-scale or events with limited gathering would aid in adhering to the precautionary measures as advised by the law and WHO guidelines too. If corporate firms, NGOs (Non-governmental Organizations), and other business houses are planning to come forward on the International Yoga Day event, then it is highly recommended to follow some of the vital safety measures with requisite COVID-19 signage. So that maximum precautions could be practiced towards minimizing the scope of infection.
Especially, the current times suggest practicing yoga postures regularly to strengthen the immunity, respiratory system, and achieving a higher balance of life. Moreover, 2020 has made us realized the importance of being virtual while maintaining social distance and, therefore, International Day of Yoga can be celebrated in full spirits and with the same energy levels as it was last year by being online. Livestreaming through Facebook, YouTube, and other portals are one of the fantastic ways to bring numerous people together for a united purpose. Many Yoga institutions, health and fitness communities, and other groups have announced online Yoga Festival or Online Yoga Meet where everyone is invited to join the experience of physical, mental, and spiritually uplifting.
Also, if we talk about the venues, the need of the hour guides the organizers to equip them with:
Banners whose graphics signify to keep a distance from one another
Maintain a social distance
Limited occupancy in the yoga hall
Complete sanitization across the venue and many more preventive steps are to be followed for everyone's safety.
So, at present, there's no other better way than to stay home, stay safe, impart, and follow a healthy lifestyle full of vitality through Yogic practices.
Quote for the day – Yoga is not just a workout; it is working on yourself.